In Spring 2018, Self & I: A Memoir of Literary Ambition will be published in the UK by Eye Books.
The memoir focuses on the six months in the early nineties when I lived and worked as Will Self's amanuensis in a remote Suffolk cottage.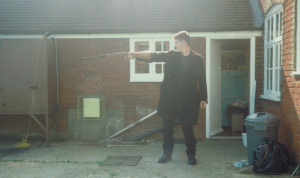 I wrote this book for three reasons. First, it grew out of a number of memoir essays I planned and wrote around my fortieth birthday, arising out of a personal desire to look back and make some shape out of parts of my life. Secondly, I believed that the memoir would be a way of capturing the culture of early Nineties period, 1994-1997, from the inside, a time swept away by events and times of greater historical import and which – in retrospect – has an innocent cast. Thirdly, I wanted to memorialise wanting to be a writer. My then-unfulfilled and confused yearning to write is depicted alongside Will Self's achieved works as a way of considering literary ambition from both sides, the aspirant author and a notorious one.
As the title suggests, it's also a riff on Bruce Robinson's Withnail and I, in which two aspiring actors go on holiday by mistake. My depiction of Will Self is inspired by Robinson's alluring but unknowable Withnail.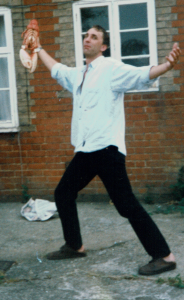 A version of this book was originally slated for publication in 2016 but the then-publisher closed their non-fiction list. The manuscript waited around for me to return to it and had to wait for me first to write The Destructives (Angry Robot, 2016) and then make substantial progress on another SF novel. The delay was all down to me.
Once we had confirmation of Eye Books' interest in the memoir, I set about adding chapters and reshaping the narrative in ways that I'd been idly plotting in the intervening year or so. Memories can take time to work their way to the fore. In writing about your past, you turn events around in the light, trying to figure out if they meant what seemed to mean at the time, or if you had missed a vital nuance.
The resulting book is considerably expanded over the version first slated for publication, and in my opinion, it is much-improved.
Here is the official announcement and cover.