Only five years after The Red Men was first published, it has been treated to an in-depth review by Ka Bradley at Fiction Uncovered.
http://www.fictionuncovered.co.uk/review/the-red-men/
I smiled wryly at the references in the review to Facebook and Second Life, neither of which were around when I wrote the book. MySpace was barely a glimmer. The apostles of the Great Refusal and the World War II revival were easy to predict, an obvious UK reaction to any substantial economic adversity – and so it proved with the ubiquity of Keep Calm and Carry On in response to the financial tumult. That the gnostic CEO of Hermes Spence now reads as a satire upon the cult of Steve Jobs only proves that the deification of Jobs was a role that the culture was yearning for – prior to his burgeoning public image.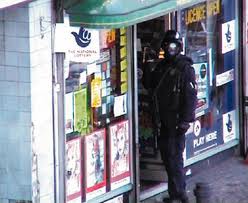 Inbetween other projects I continue to plan and write stories set in the world of The Red Men. I am particularly concerned with the development of some of the underlying technologies during field surgery in World War I…