The first publicity still from Shynola's short film 'Dr Easy' features star Tom Hollander.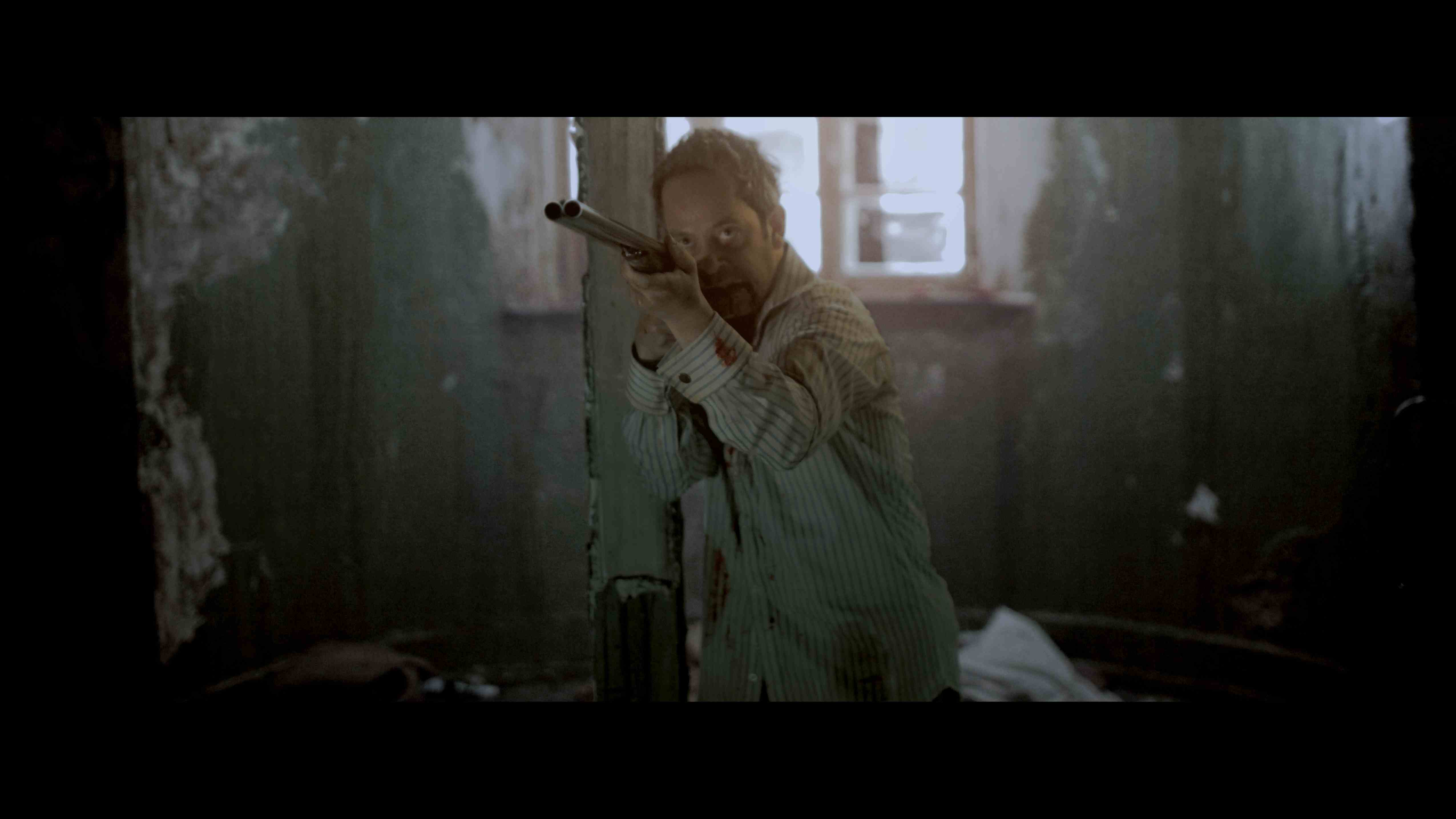 From The Red Men:
The room was dingy. A dirty single bed. A Baby Belling oven on a peeling melamine surface. A microwave. A stereo. A half unpacked suitcase. Michael Michael was crouched in the corner. His shirt was slick with blood. At the sight of the robot, he gurgled and gesticulated with the handgun.
'He has a bullet wound to the mouth,' observed Dr Easy. 'And there is an overpowering smell of petrol in here.'
'Ask him what he wants,' ordered the police captain.
'He can't speak,' said the robot. 'The sniper shot him in the tongue.'
'Can he write it down?'
'It doesn't matter. I know what he wants.'
Dr Easy moved forward to comfort the injured man.
Michael Michael made a gesture that was like Atlas trying to shake some sense into the world.